公司新闻
The best malt ever as quickly as possible!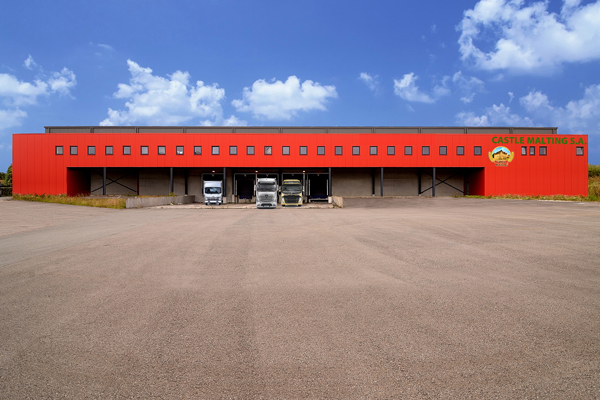 Optimal packaging and logistics solutions are guaranteed by Castle Malting® at each delivery, and a new 5000 sqm distribution centre enables us to provide even better services to all our customers.

A new packaging line makes it possible to prepare and load on pallets 600 bags of malt per hour. In addition to that, a huge storage area of 10 metre high racks allows for the systematic preparation of full pallets and storing of 1500 pallets of the most demanded malt types.



Upon the receipt of an order, only the mixed pallets – the pallets with several types of malt – will have to be assembled. This reduces to minimum the time necessary for preparing an order for dispatch.

The expedition area permits to prepare up to 40 orders which will be ready for loading within 24 hours. Thus, Castle Malting® is now able to ship all its malts on pallets of 50 kg to 1500 kg, always remaining true to the principle of a 100% traceability of its production.

The facility offers an easy access to the trucks and its parking area is able to accommodate around twenty vehicles, which allows for a maximum fluidity of the operations. It is situated at 1 km from the motorway and in close proximity to Europe's main roads.

发布: 11/4/2014
...
We use cookies to ensure that we give you the best experience on our website. If you continue to use this site we will assume that you are happy with it.
(libra 0.2661 sec.)