THE COUNTRY: BELGIUM THE BEER MECCA



Probably the closest place to heaven on earth for most beer geeks is Belgium. Undoubtedly, Belgium is the country of beer. Which other one can offer more than 1220 beer brands and such a diversity of brewing techniques including Lambic, Kriek and Trappist?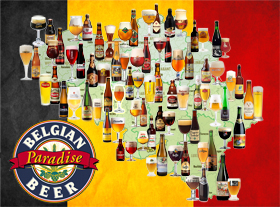 To satisfy the quality requirements of this enormous variety of beers, Belgian maltsters have developed over the centuries an entire spectrum of base and specialty malts. Belgium is a malting paradise, exporting its malts to more than 120 countries all over the world. The unique properties of Belgian malts are essential to all famous Belgian beers just as much as the unique brewing processes.

Belgian malts offer qualities and performance profiles that differ markedly from malts produced anywhere else. They have unique characteristics in terms of flavour, clarity of wort, colour, yield, and other parameters.



THE PLANT: MALTING WITH PASSION SINCE 1868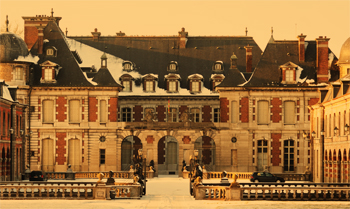 Castle Malting

®

, the oldest malting plant in Belgium and one of the oldest in the world, located in the vicinity of the splendid castle of Beloeil, offers a wide range of base and specialty malts of the highest quality, allowing brewing any beer style from Pilsen and White, to the darkest Abbey and various organic beers.

Cherishing the centuries-old Belgian malting traditions and introducing bold, innovative policies, the Castle Malting

®

management and team have managed to create a truly unique company able to respond to malt demands of any kind – from those of a homebrewer to the customized requirements of craft and industrial breweries.



THE ART OF MALTING: BLENDING TRADITION WITH INNOVATION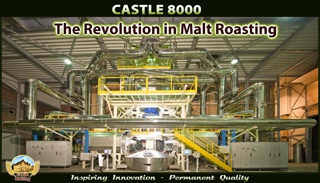 The Castle Malting

®

production process combines the traditional over nine days malting technique with a revolutionary roasting technology. It is highly efficient without losing its quality focus. Traditional and modern expertise and the application of the best environmentally friendly practices result in an excellent product in terms of quality, with minimization of any adverse environmental impact.