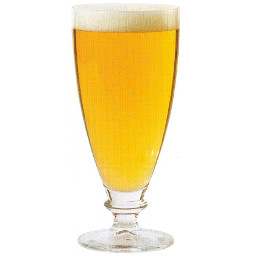 Description
블론드맥주는맛있는아로마, 셀리악질병또는글루텐에민감한사람들에게좋습니다.
이것은매우잘균형을유지한글루텐프리맥주입니다.

Note
The diastatic power of Château Buckwheat Malt is too low to use it at 100% rate of the malt mix. Therefore, it is advisable to include Pilsen malt into the mash. In the European Union a "gluten free" beer is considered a beer with less than 20 ppm of gluten.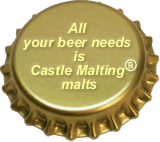 이 레시피는 캐슬 몰팅®이 제공 합니다. 이 레시피는 여러분의 맥주를 추가하는데 필요한 안내서 입니다. 양조 장비와 물 등에 따라서 양조장에 필요한 특별한 변경이 필요 합니다. 더 많은 정보 와 서비스는 저희의 info@castlemalting.com 에 문의 하시기 바랍니다. 우리에게 여러분의 레시피를 보내 주시면 우리는 웹사이트에 해당 레시피에 대한 자료를 올릴 것입니다.
INGREDIENTS / HL
MALT


| | |
| --- | --- |
| Château Pilsen 2RS | 18 kg / hl |
| | |
| --- | --- |
| Château Buckwheat | 10 kg / hl |
HOPS

YEAST

| | |
| --- | --- |
| Safbrew BE 256 (Abbaye) | 60 g / hl |
Mashing Temperature
Step 1: Mashing
-Mash at 45oC : 20 minutes
-Rest at 63oC : 80 minutes
-Rest at 72oC : 15 minutes
-Rest at 78oC : 2 minutes
Step 2: Boiling
Duration: 1hour 15 minutes
-After 10 minutes add Magnum;
-After 55 minutes add Perle and Polaris.
-Remove the trub
Step 3: Cooling

Step 4: Fermentation 25-26oC
Step 5: Lagering 1 day at 12oC, and 2 weeks at 0-1oC