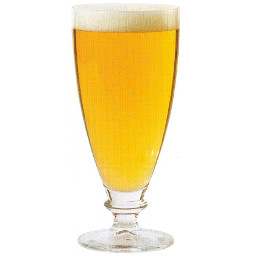 Alcohol: 6 %
Description
Blond Beer with a delicate aroma, perfect for people with Celiac disease or who are just sensitive to the gluten contained in barley and wheat.
This is a great, well-balanced gluten-free beer with delicate aromas.
Note
The diastatic power of Château Buckwheat Malt is too low to use it at 100% rate of the malt mix. Therefore, it is advisable to include Pilsen malt into the mash. In the European Union a "gluten free" beer is considered a beer with less than 20 ppm of gluten.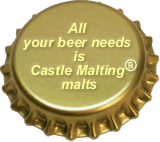 INGREDIENTS / HL (1 hectolitre = 100 litres)
MALT


| | |
| --- | --- |
| Château Pilsen 2RS | 18 kg / hl |
| | |
| --- | --- |
| Château Buckwheat | 10 kg / hl |
HOPS

YEAST

| | |
| --- | --- |
| SafAle BE-256 (Abbey) | 60 g / hl |
Mashing Temperature

Step 1: Mashing
Mash at 62oC: 20 minutes
Rest at 63oC: 80 minutes
Rest at 72oC: 15 minutes
Rest at 78oC: 2 minutes
Step 2: Filtration
Separate the wort from the spent grain with water at 75-78°C
Step 3: Boiling
Duration: 1 hour 15 minutes
After 10 minutes add Magnum;
After 55 minutes add Perle and Polaris
Remove the trub
Step 4: Cooling

Step 5: Fermentation 25-26oC
Step 6: Lagering 1 day at 12oC, and 2 weeks at 0-1oC